If you are looking for a business you can start while working a full-time job, then relax because you're in the right place.
The world of employment is constantly changing, and this results in loss of outdated jobs around the world every year.
Creating multiple streams of income to become more resilient can only be a good idea.
A side business will provide you an income to fall back on whenever you stop working a full-time job.
If you're ready to earn extra money while working full-time, then here are the best businesses you can start.
1.

Social Media Manager

If you have good knowledge of social media networks, then you should know that you can get paid by helping businesses manage their social media accounts and other types of social media marketing campaigns.

There are over 4.9 billion social media users in 2023.

And the number is increasing every day.

Businesses pay a lot of money to have a working social media strategy.

You can help these businesses implement marketing campaigns that will expose their products and services to a larger number of online users.

You can write compelling articles that will drive online readers from social media sites to the company's website.
2.

Buying and Selling Domain Names

This is a profitable business you can start while working a full-time job.

Domain names are valuable digital assets in this day and age.

Having a domain name is the first step anyone can employ to build an online identity.

There will always be a demand for domain names, as long as people are building businesses online.

You can make money with this business, but you have to learn how to research and buy high-quality domain names that can sell for profit.

You can make between $500 and above with a single domain name you bought for $9. Your domain name will sell provided it offers real value to the buyers.

The good part is that you don't need any educational qualification before you can make money with domain names. It's a business you can do regardless of your current job.

You can start by reading online pages that discuss domain names business.

You will surely find hidden tips that will help you succeed in buying and selling domain names.

You can aslo participate in domain names forums like Namepros and DNForum to learn more about this business. 

There are many online marketplaces that will help expose your domain names to interested buyers.

Few of the popular domain name marketplaces include:
3.

Become a Massage Therapist

These days, the number of people who are using massage to relieve the stress and tension of everyday living has significantly increased.

Massage is just the use of touch to relax, reduce and improve emotional and physical well-being. 

If you are skilled in massage therapy, then earn money from it by working part-time.

If you don't have the skill, you can learn it and become a qualified massage therapist too.

Private massage therapists can earn between $100 and above in an hour. You can work part-time in this profession and supplement with your full-time job.

If you want to succeed as a part-time massage therapist, ensure you have a solid business plan with specific goals.

Develop promotional campaigns to educate your clients of your varied services. Solid business plan and marketing campaigns will help your business to grow fast.

You can build an informative website that will attract people from your city.

Use social media networks to inform other like-minded people about your services. Facebook, Twitter, and Instagram are the perfect platforms where you can get more clients.

You can also advertise your business in local community newspaper.
4.

Build a Blog

Blogging is one of the most popular ways you can employ to communicate and spread information.

You can take your hobbies and turn them into blogs.

It is an excellent way to share information with others about the things you know.

You can make money with a blog but it will not make you rich overnight. What would anyway, right?

The beauty of a blog is that you can incorporate any knowledge you have in it and make money.

There is a place for every talent on the web. You just need to find a niche that interests you and build a blog around it.

Write quality content with passion and heart. This is how you will meet, eventually, your audience for sure.

You can earn money on your blog by allowing companies to advertise their products and services.

There are many other ways to make money on your blog such as paid sponsored posts and affiliate programs of all kinds.
5.

Teach at Home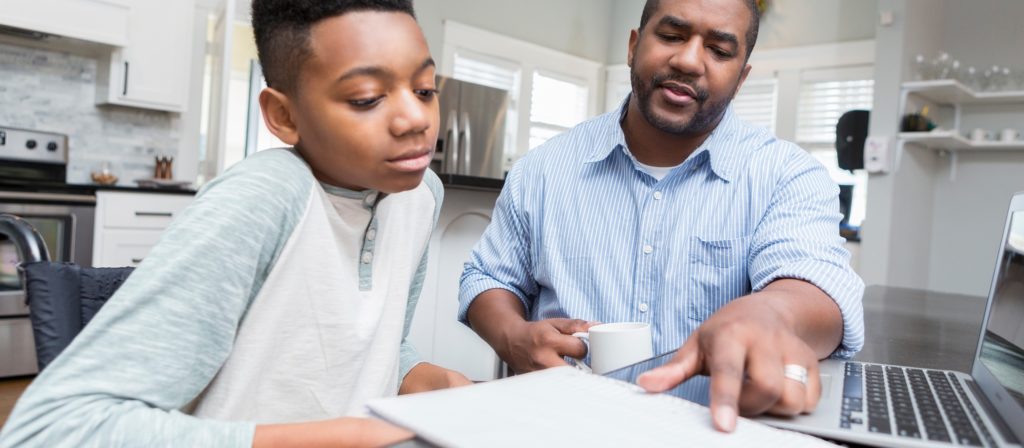 If you have specialized skills or training, you can turn them into services that people will pay for.
People are always looking for ways to learn a new skill.
If you have enough space in your home, then start making money by teaching people how to use your special skills. The better skill or training you have, the more people you will attract and the more money you will make. 
There is a high demand for people with specialized skills or training. You just have to find a way and market to people who will spend money to learn your skills.
The skills can be:
Voice training
Playing musical instruments
Cooking special foods
Making home products
Fitness training
Learning a language
And almost anything you can think of that you like teaching
6.

Online Tutoring

If you are good in teaching then consider tutoring online to make extra money. The Internet has made it easy for people to earn money from anywhere.

There are many opportunities to earn extra money by teaching a course online at any time you want. The good news is that some online tutoring jobs don't require a teaching degree.

Online tutoring sites are helping students who are interested in gaining insights about a certain subject and those who want to get ahead of their course mates.

You can get started now with Tutor and Tuteria.
7.

Digital Marketing

Every major business area has undergone significant changes in the last seven to ten years and marketing is not left out.

Today, people are now aware that building products or services are not enough to earn money online. They have to use digital marketing to promote and drive targeted traffic to their businesses.

Digital marketing involves the use of online platforms such as:
Emails
Search Engine Optimization
Blogs Content
And many other digital platforms to market products or services
Many businesses, if not all, need the help of digital marketers who can promote their products and services.
You can find digital marketing jobs at emarketing silo, Linkedln, Indeed and other multiple job blogs.
8.

Build Applications

If you are good in programming languages, there's nothing stopping you from developing and selling a mobile app in your spare time.

Due to the increasing number of mobile phone users, the demand for new and useful apps is increasing too.

People need applications to easily do one or two tasks.

All you have to do is perform deep research to uncover high demanding apps you can build.

If you don't have any coding skill, then sign up for a free tutorial on codeacademy to learn several programming languages such as:
PHP
Python
Java
HTML
and CSS
There are several online app building tools that will help you get into app business and start making money.
Some are open-source:
Others are paid services such as:
9.

Sell Your Expertise

Are you an expert in any particular field?

Can you provide useful tips that can solve issues affecting people?

If you are an expert in your field then make money with it while working a full-time job.

The Internet has made it easy for people with all kinds of knowledge or skills to make money.

You can make money online if you have ideas that will give meaning to people's life.

There are several online networks that allow you to sell your expertise in a variety of fields and subjects.

Just set up your shop on these sites and earn money by selling your expertise.

Example of websites where you can make money sharing your knowledge include:
10.

Event Planning

If you enjoy planning parties for family and friends, then become an event planner.

People value a properly organize party.

Event planners are always in great demand. You can do event planning in the night or weekend.

It's a perfect business you can start if your full-time job doesn't take you away on the weekends. 

It's advisable you learn the current event planning best practices so as to offer clients excellent services. You can get started by planning birthday parties, baby showers, engagement parties and wedding parties.

And voilà. It's up to you now.