SEO Report for artsvision.net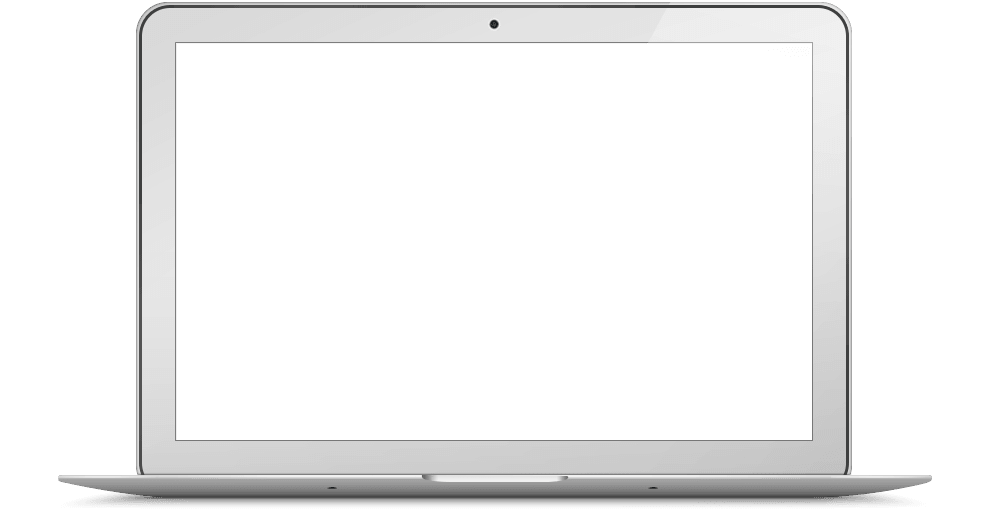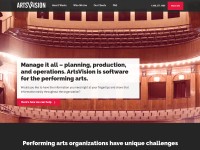 SEO SCORE
artsvision.net
NEW
Make this link

↑

a do-follow link
✅ 8 criteria passed
❌ 3 criteria to solve
OVERVIEW
• Category
Business

>

Business Software
• Age
17 years, 5 months, 3 days
• Alexa Rank
#691.670
, artsvision.net is in the world's
top 1 million
websites
FREE FORM BUILDER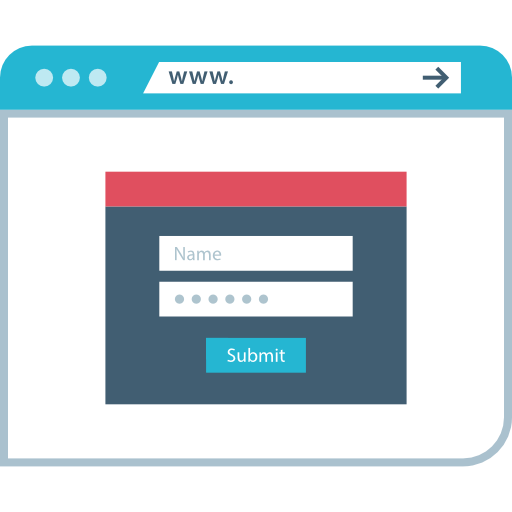 Free online forms for your website
Use our free online form builder to create any type of form for artsvision.net.
Beauty and simplicity.
Use templates. No coding. Embed anywhere. Get emails. Collect data.

opens a new window
SEO
This website is not SSL secured (HTTPS), the certificate issued by GoDaddy.com, Inc. has expired on March 30, 2020.
ArtsVision | Artistic management software
Length:
41
(recommended: 10 to 70)
ArtsVision provides artistic planning and management software for the performing arts.
Length:
86
(recommended: 50 to 160)
Desktop Version
ArtsVision | Artistic management software
https://artsvision.net
ArtsVision provides artistic planning and management software for the performing arts.
Mobile Version
https://artsvision.net
ArtsVision | Artistic management software
ArtsVision provides artistic planning and management software for the performing arts.
Great
, language/character encoding is specified: utf-8
No 301 redirects are in place to redirect traffic to your preferred domain. Pages that load successfully both with and without www. are treated as duplicate content! Not all versions of your page point to the same URL.
No robots.txt file was found on this page.
Great
, the domain URLs look clean.
Attribute

Value

ⓘ

viewport

width=device-width, initial-scale=1, maximum-scale=1, minimum-scale=1, user-scalable=no

ⓘ

author

Avex Designs
SEMANTIC ANALYSIS
ⓘ The results of our semantic analysis are shown below using the website's language.
They are the main concepts covered by artsvision.net.
Each concept has a confidence score. The higher it is, the more important the topic is relative to the page.
Topics
Performing arts
Confidence: 71%

Performing arts are a form of art in which artists use their voices and/or their bodies, often in relation to other objects, to convey artistic expression.
It is different from visual arts, which is when artists use paint/canvas or various materials to create physical or static art objects.
Performing arts include several disciplines, each performed in front of a live audience.
Planning
Confidence: 69%

Planning (also called forethought) is the process of thinking about and organizing the activities required to achieve a desired goal.
It involves the creation and maintenance of a plan, such as psychological aspects that require conceptual skills.
There are even a couple of tests to measure someone's capability of planning well.
As such, planning is a fundamental property of intelligent behavior.
Art
Confidence: 69%

Art is a diverse range of human activities in creating visual, auditory or performing artifacts (artworks), expressing the author's imaginative or technical skill, intended to be appreciated for their beauty or emotional power.
In their most general form these activities include the production of works of art, the criticism of art, the study of the history of art, and the aesthetic dissemination of art.
Software
Confidence: 68%

WEBSITE SPEED
✅ artsvision.net website speed is fast. Page speed is important for visitors and search engines.
Get insights to improve your page loading time.
Page Loading Time
0.4s
This domain loads at the median speed of 0.4 seconds.
Speed Percentile
98%
artsvision.net is faster than approximately 98 percent of the web. Your website page speed needs to be as fast as you can make it, without compromising the customer experience.
A good goal to achieve is a loading time of 2 seconds on desktop and mobile devices.
TRAFFIC
ⓘ This website is ranked #691.670 by Alexa.
This rank is traffic based. The lower the rank is, the better the domain is ranked.
LAYOUT
ⓘ

Doctype

HTML5

ⓘ

Responsive website, mobile-friendly.

Mobile Rendering
This website seems to be optimized for Mobile Visitors.
Phone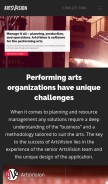 Tablet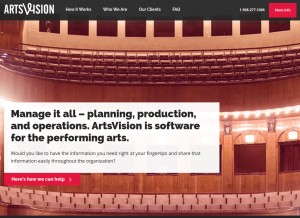 Main colors used
ⓘ

These are the main

HTML color codes

used by this website.

17% #202020
14% #f0f0f0
13% #702020
7% #a05040
7% #703030
7% #d08070
4% #303030
4% #fff0f0
4% #b06050
3% #804040
3% #a04030
3% #d09080
Main HTML tags
✅
Headings

Great, we found headings on this page.
Top level heading
Manage it all – planning, production, and operations. artsvision is software for the performing arts.
2nd level heading
Performing arts organizations have unique challenges
We'll be with you every step of the way.
3rd level heading
Specialize
Organize
Mobilize
-göteborgsoperan
✅
Alt attributes

We found 0 images on this website.
Great, 0 ALT attributes are missing on your image tags.
LINKS
ⓘ
There is a total of
9
links on the homepage of this website.
ⓘ

Internal links :

3

ⓘ

External links :

6

DOMAIN
ⓘ

Domain Registrar

REGISTER.COM, INC.

ⓘ

Registration Date

10/21/2005

17 years, 5 months, 3 days ago

ⓘ

Last Modified

08/07/2018

4 years, 7 months, 19 days ago

ⓘ

Expiration Date

10/21/2022

Expired
Nameservers

SERVER
ⓘ

Service Provider (ISP)

Rackspace Hosting

ⓘ

IP Address

148.62.54.62

ⓘ

Country

United States

ⓘ

Region

New Jersey , Summit

ⓘ

Latitude and Longitude

40.7101 : -74.3601
BUSINESS > BUSINESS SOFTWARE COMPETITORS IN UNITED STATES