SEO Report for linkclub.jp
December 29, 2019 2:09 AM
OVERVIEW
• Category
Non-Standard Content

>

Under Construction
• Age
21 years, 4 months, 16 days
• Alexa Rank
#978.056
, linkclub.jp is in the world's
top 1 million
websites
FREE FORM BUILDER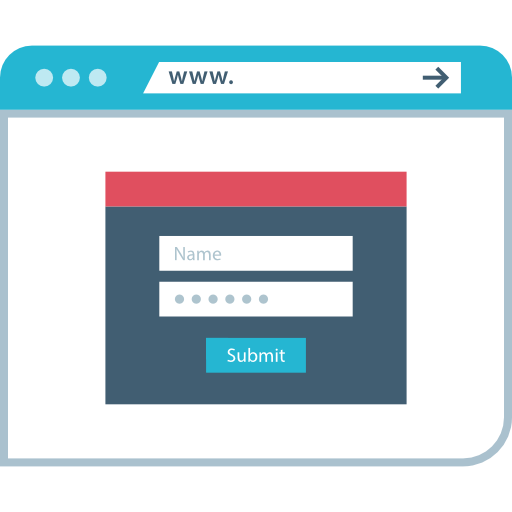 Free online forms for your website
Use our free online form builder to create any type of form for linkclub.jp.
Beauty and simplicity.
Use templates. No coding. Embed anywhere. Get emails. Collect data.

opens a new window
SEO
ホスティング/レンタルサーバー/ドメイン/ブロードバンド/ネットショップならLinkclub
Length:
114
(recommended: 10 to 70)
リンククラブ(Linkclub)では、国内最安値でのドメイン取得、運用実績10年の安心と信頼のレンタルサーバー(ホスティング)、超高速1Gbpsの光接続を含んだインターネット接続、格安で始められるネットショップ運営支援を中心にサービスを提供中。運営会社は株式会社カイクリエイツ(Kai Creates)。
Length:
404
(recommended: 50 to 160)
Desktop Version
ホスティング/レンタルサーバー/ドメイン/ブロードバンド/ネットショップならLinkclub
https://linkclub.jp
リンククラブ(Linkclub)では、国内最安値でのドメイン取得、運用実績10年の安心と信頼のレンタルサーバー(ホスティング)、超高速1Gbpsの光接続を含んだインターネット接続、格安で始められるネットショップ運営支援を中心にサービスを提供中。運営会社は株式会社カイクリエイツ(Kai Creates)。
Mobile Version
https://linkclub.jp
ホスティング/レンタルサーバー/ドメイン/ブロードバンド/ネットショップならLinkclub
リンククラブ(Linkclub)では、国内最安値でのドメイン取得、運用実績10年の安心と信頼のレンタルサーバー(ホスティング)、超高速1Gbpsの光接続を含んだインターネット接続、格安で始められるネットショップ運営支援を中心にサービスを提供中。運営会社は株式会...
Great
, language/character encoding is specified: shift_jis
No 301 redirects are in place to redirect traffic to your preferred domain. Pages that load successfully both with and without www. are treated as duplicate content! Not all versions of your page point to the same URL.
No robots.txt file was found on this page.
Great
, the domain URLs look clean.
SEMANTIC ANALYSIS
ⓘ The owner has associated the following topics to the website.
ⓘ The results of our semantic analysis are shown below using the website's language.
They are the main concepts covered by linkclub.jp.
Each concept has a confidence score. The higher it is, the more important the topic is relative to the page.
WEBSITE SPEED
✅ linkclub.jp website speed is normal. Page speed is important for visitors and search engines.
Get insights to improve your page loading time.
Page Loading Time
0.6s
This domain loads at the median speed of 0.6 seconds.
Speed Percentile
92%
linkclub.jp is faster than approximately 92 percent of the web. Your website page speed needs to be as fast as you can make it, without compromising the customer experience.
A good goal to achieve is a loading time of 2 seconds on desktop and mobile devices.
TRAFFIC
ⓘ This website is ranked #978.056 by Alexa.
This rank is traffic based. The lower the rank is, the better the domain is ranked.
LAYOUT
ⓘ

Doctype

HTML5

ⓘ

Responsive website, mobile-friendly.

Mobile Rendering
This website doesn't seem to be optimized for Mobile Visitors.
Phone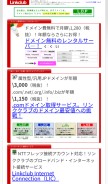 Tablet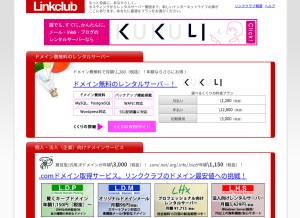 Main colors used
ⓘ

These are the main

HTML color codes

used by this website.

36% #ffffff
33% #f0f0f0
3% #fff0ff
3% #fff0f0
2% #e0c0c0
2% #fffff0
1% #c04040
1% #e01080
1% #f0e0e0
1% #f0d0d0
1% #d0d0f0
1% #c00000
Main HTML tags
❌
Headings

We did not find HTML headings (<H1> to <H6>) on this page.

linkclub.jp currently has 0 HTML heading tags. Each page should have one, and only one, <H1> tag. Use phrases in your headings with your most important keywords in the top level, and be sure to maintain the <H1> to <H6> hierarchy.
<H1>

0

<H2>

0

<H3>

0

<H4>

0

<H5>

0

<H6>

0
✅
Alt attributes

We found 0 images on this website.
Great, 0 ALT attributes are missing on your image tags.
LINKS
ⓘ
There is a total of
0
links on the homepage of this website.
DOMAIN
ⓘ

Registration Date

03/26/2001

21 years, 4 months, 16 days ago

ⓘ

Last Modified

04/01/2019

3 years, 4 months, 10 days ago

ⓘ

Expiration Date

03/31/2020

Expired
Nameservers

SERVER
BROWSE SEO REPORTS
| | |
| --- | --- |
| Domain | Alexa Rank |
| lessoneer.com | No data |
| biz.tm | #1.247.020 |
| bnet.at | #2.319.257 |
| elcom.cz | #7.887.856 |
| linkclub.jp | #978.056 |
| dylanscandybar.com | #232.787 |
| ghd.com | #235.771 |
| houseoflashes.com | #271.788 |
| havasedge.com | #1.238.171 |